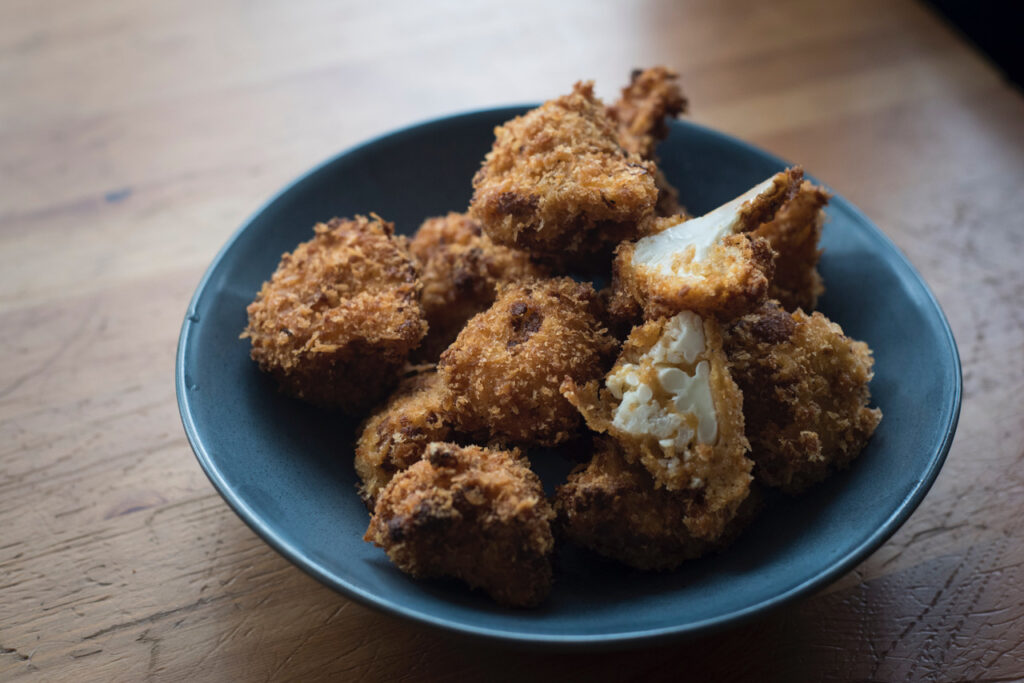 Ingredients …
Method …
Wash cauliflower head and cut into florets.
Mix in all ingredients for the batter. You can use discarded sourdough if you wish, but will need to add on 1 teaspoon baking powder for best results. If you starter is really liquid, reduce milk quantities, if it is really thick, you might want to increase. The aim is to obtain a silky batter, not too runny, so the panko crumbs will stick evenly and offer a decent coating. (Ultimately you can use only flour and water (a bit of soda water would help), instead of the sourdough starter).
Coat florets in batter, then roll them individually in a bowl filled with bread crumbs, set aside on a clean plate.
Pre-heat oil to 180 celsius. Cook each floret until golden brown. It is important to keep the temperature at 180. Reserve aside on a cooling rack to drain excess oil.
Sprinkle crushed sea salt before serving. Enjoy on their own or with a rice cumin/lemon/tahini and yoghurt dip, for example.
Recipe & Photograph by Chef Anne-lyse.