I am a Hills Mum & Artist, who loves to travel and cook.
I have become more interested in a healthier eating lifestyle since my Husband was diagnosed highly gluten and dairy intolerant about 20 years ago. Then 10 years ago our daughter was also diagnosed gluten intolerant at an even greater level.
So I make it my mission to serve up foods that they can eat in a tasty way that the whole family can enjoy.
Fast forward to early 2017 when I found myself one of the 1000's who are diagnosed as Type 2 Diabetic every year.
Now there are greater restrictions with our meals, and yet I am still able to serve up creative dishes that we all enjoy and feel better eating.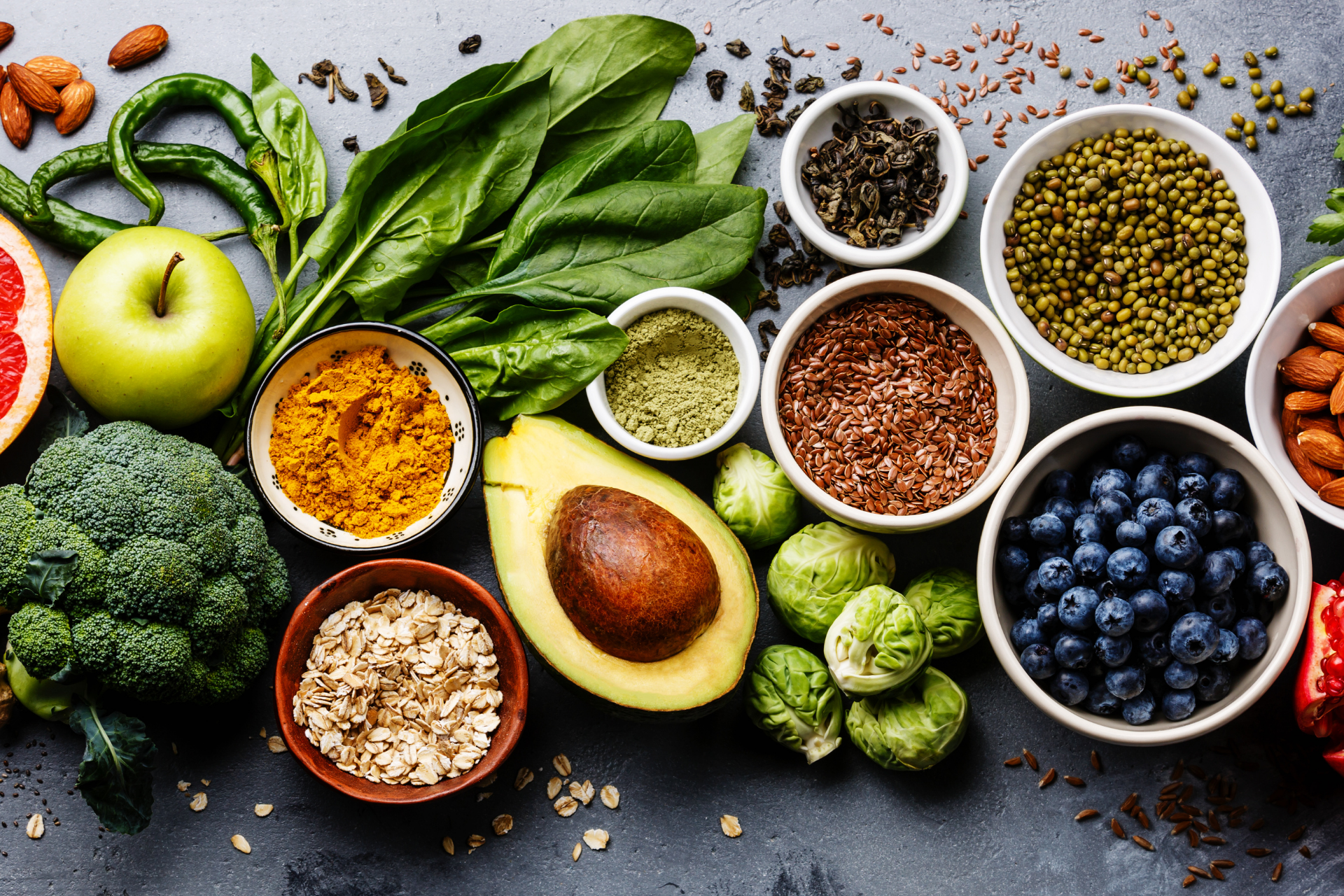 When I took on Ample Foodstore at the end of 2017, I decided to take my knowledge, my creativeness, our farm's resources and re-launch it with even more Organic pantry staples, but focusing heavily on those with dietary intolerances such as gluten free, dairy free, diabetic, fodmap, auto immune and vegan.
And along the way I'm finding that by buying in bulk and passing on the savings, I don't know what other retailers are thinking charging great mark ups on anything "organic or healthy", it's just not necessary.
Taking on Ample Foodstore is my motivation to expand my knowledge of what nasties are in our foods – how to provide better, healthier and tastier options, and share that knowledge with others.
~ Janet Rowe ~
Eating Well
Eating organic food is the only way to avoid the various harmful chemicals used in commercially grown food. Organically grown foods have more nutrients than commercially grown foods, with a higher concentration of antioxidants. And let's face it, organic food generally tastes so much better.
We aim for many options in our online store to be organic. However, we understand that buying organic is not always an affordable option, so we will continue to add products that are still as healthy & natural as possible.
By supporting local farmers and producers we are supporting the local economy whilst minimising food miles and excessive packaging.
Ethical, Fair-trade and Cruelty Free Food
At Ample Foodstore, ethical foods refer to fair trade, organic and cruelty free products. The business we build and the products we offer you will contribute to a global community where human rights are protected, the environment is respected and animals are not cruelly exploited. If you have concerns regarding the ethics of one of our products, please contact us.
Affordable Organic and Health Food
Even though you probably share our food values, your purse or wallet ultimately determines where and how you spend your money. We believe that organic, nourishing wholefoods should be accessible to all. That means they need to be affordable.
At Ample Foodstore we will do our best to offer healthy produce at the best price we can and will provide home delivery in the Dandenong Ranges for a flat $7.50 (for local) or $12.50 for areas surrounding the Dandenong Ranges.
We will post all orders across Australia using the most convenient and cost saving method. Unfortunately we are unable to post fresh produce.
We are confident that if you compare our online store prices with other organic stores and even supermarket prices, you will happily choose to buy your groceries and food online from Ample Foodstore.
Our Current Delivery Area
(if you don't see your area listed, contact us to check if we may have recently added)
Or you can always pick up from our Barn in Silvan, by appointment.
B
Boronia
Belgrave
The Basin
F
Ferny Creek
Ferntree Gully
K
Kilsyth
Kallista
Kalorama
M
Montrose
Macclesfield
Monbulk
Menzies Creek
Mount Dandenong
Mount Evelyn
S
Selby
Seville
Sassafras
Sherbrooke
Silvan
U
Upwey
Upper Ferntree Gully
* At Ample Foodstore we want to make healthy, ethical and organic food choices
as easy and affordable as possible.
* Our organic online store is committed to providing a supply of high quality, genuinely fresh,
local and ethical organic products.
* We deliver to your door each Thursday (and Friday for Healesville area).
* Orders close at 2pm on Tuesdays.
* We are a small team of women who care about our health, the health of our loved ones,
our community and the health of our planet.
* Check our webpage, Facebook and Instagram pages for news about new organic & health products available.
We Buy In Bulk & Pass The Savings On To You!