We Deliver Organic, Fresh & Healthy Groceries.
Ample Foodstore has been around for nearly 10 years.
We are an on-line organic food delivery service, with a team of women who deliver across the Dandenong Ranges, and beyond.
Our value packed, carefully curated organic fruit and vegetable boxes, along with our pantry goods, free range eggs and Silva Coffee, can be delivered to your door every week.
"We buy in bulk and pass the savings on to you."
Order by Tuesday 9am for delivery on Thursdays.
Our Story
I am a Hills mum & artist who loves to travel and cook.
I make it my mission to serve up foods for the whole family that are healthy and tasty.
When I took on Ample Foodstore in 2017, I decided to take my knowledge, creativeness and our farm's resources to re-launch it with even more organic pantry staples, focusing heavily on those with dietary intolerances such as gluten free, dairy free, diabetic, fodmap, auto immune and vegan.
"We want to make healthy food choices as easy as possible for you."
At Ample Foodstore we want to make healthy, ethical and organic food choices as easy and affordable as possible.
Our organic online store is committed to providing a supply of high quality, genuinely fresh, local and ethical organic products, that we will deliver or post across Australia every week.
 Recipes & Healthy Living Tips
We're passionate about organic, gluten free, dairy free, diabetic, and a whole assortment of other healthy diets, as well as general healthy eating.
We regularly share recipes and articles we've found about tasty treats or interesting health tips!
Keep checking in.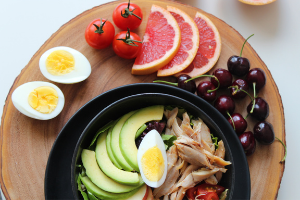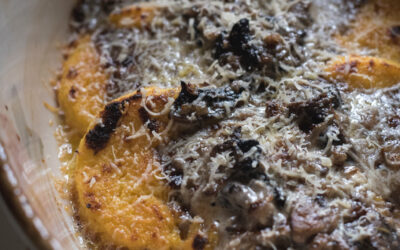 Ingredients ... Creamy Mushroom: 6-8...