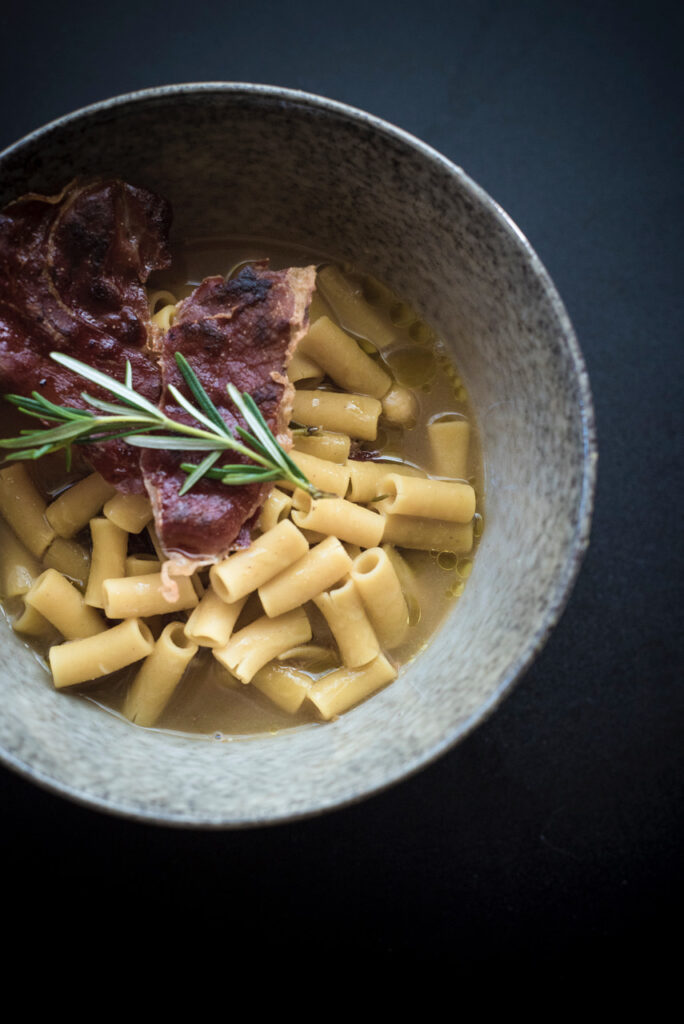 Broth Ingredients …
2kg beef bones
1 organic onion
2 organic carrots
1 organic parsnip
10gm dry shitake mushrooms (can substitute for other type of mushrooms)
4 litres of water
10gm Organic Goji Berries
200gm Broccoli stalks
4 cloves garlic
Soup Ingredients …
Method:
Soak the dried chickpeas for 12-24 hours in fresh filtered water, with a dash of lemon juice or apple cider vinegar. (Chef Anne-lyse tends to soak them for nearly 20 hours).
Prepare your broth the day beforehand.
Peel veggies and chop in chunk bites
In a pot, pour cold water and add all ingredients
Bring to a simmer and keep on the lowest heat for at least 8 hours
Monitor regularly and remove delicately the frothy layer building up on top containing all impurities
Filter through a sieve and cheese cloth to obtain a clear broth (clean towel would work too).
Put broth back in a clean pot, bring to a boil and let reduce to 80% (2 fingers less of liquid – or reduce more for a deeper flavoured broth). Add salt and pepper to taste. Reserve until you use. Final product should be approximately 2.5 litres.
Cook the chickpeas until soft in aromatic water with rosemary, crushed garlic cloves and salt. Drain and reserve.
On a. baking tray, with baking paper – law down 4 slices of prosciutto and cook at 150 celcius for 15 minutes or until crispy.
Cook the pasta in a portion of your beef broth with a spring of rosemary until al dente. Add in cooked chickpeas.
Serve in a bowl, top up with crispy prosciutto and a few drops of olive oil.
Notes from Chef Anne-lyse – Freeze excess beef broth for up to 2 months. You can use for a ramen base, a gravy, to boost a veggie sop and so many other uses